SARA - Services & Support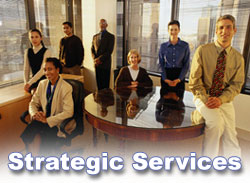 Customer service is a key ingredient of our complete enterprise solution. In addition to our excellent software package, TST offers comprehensive range of strategic services in SARA2000 implementation, training, and support.
We at TST equate our triumphs with your triumphs, so we do everything possible to ensure you long-term success and the ongoing return on your investment in SARA technology. From the moment of your purchase to the time when you finally retire our product, our tremendously skilled and experienced technical staff will be there for you all the way through.
Just remember that we are here to help you.
Training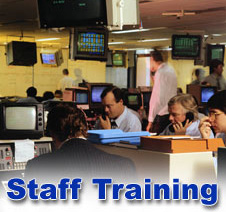 In order for your company to be able to take full advantage of SARA's capabilities, your staff needs to be properly trained in the management and use of our software. For that reason, we at TST are offering you two types of training on the ins-and-outs of SARA.
The first category of training we provide is on-site. It consists of our technical consultants educating your company's personnel both during and after the system installation. You will learn about the structural design and the day-to-day use of our product. We are aware that our training programs need to be customized to your specific organizational needs. For that reason, we always dispatch precisely the type of specialist that would be most suitable in the context of your individual business.
In addition, TST offers a full range of instructor-taught courses on SARA at our facility, such as:
SARA Implementation - designed to teach students how to install, integrate, and customize the system.
SARA General Use - designed to teach the day-to-day end-users of SARA the basics on how to utilize SARA in the executions of their functions.
SARA Maintenance - designed to teach your system administrators how to properly keep SARA running and fix the system's most commonly occurring bugs.
SARA Customer Assistance - designed to in-detail educate you Customer Service Representatives on the use of Call Center and Help Desk modules.
SARA Repair - designed to in-detail educate your technicians on the use of Depot Repair, Work Order, and Inventory modules
SARA Billing - designed to in-detail educate your accounting personnel on the use of Billing module
SARA Shipping - designed to in-detail educate your shipping personnel on the use of Shipping module
SARA Reports - designed to in-detail teach your management on how to generate statistical and summary reports through
SARA SARA Field Service - designed to in-detail teach your field engineers, management, and dispatchers on the use of field service module and its interfaces to mobile agents
Whether you will choose to take advantage of our on-site training, our educational courses, or both, TST will ultimately make certain that your system administrators will be able to keep the software bug-free and resolve any minor problems, that the end-users will be familiar will all of the system's multifaceted functions, and that your organization as a whole will be equipped to get the most out of our service solution.
Customer Support Program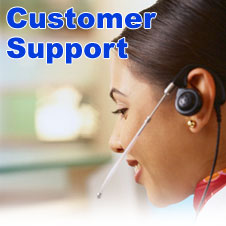 We fulfill our promise to provide exceptional customer service with our Customer Support program. This program employs TST's Technical Support Team to ensure the highest level of technical assistance to our customers after the installation of our system, including providing you with an experienced technical staff, timely product resolution, and detailed technical answers to your questions. At TST, we are zealous about building and maintaining close relationships with our customers.
Your investment in SARA is not just a purchase of an excellent software product - you automatically receive a business partner for life. Our dedicated technical support staff is prepared to address your problems and issues in an extremely timely manner, depending upon the level of an emergency and our prior agreements.
This is not all. TST not only guarantees that every customer problem is going to be quickly and successfully resolved, but also proactively monitors your systems for bugs and viruses so you will not have any problems to deal with in the first place.
Our customers are also automatically eligible for the periodically released system upgrades and enhancements. This ensures that you will continue to receive the benefits of our ongoing research and development that is revolutionizing the service automation industry.